Vectorworks Nomad Now Compatible with Apple iOS 7
We're happy to announce mobile support for Apple iOS 7. This means that our mobile application, Vectorworks Nomad, will support the new iOS 7 mobile operating system and match its interface look and feel. Current Vectorworks Nomad users can switch to the new iOS 7 by updating from the app store.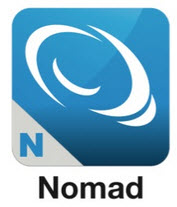 In addition to its compatibility with iOS 7, Vectorworks Cloud Services and Vectorworks Nomad already support Vectorworks 2014, which was released on September 17.
Vectorworks Nomad, which is also available for Android and Kindle Fire, is the mobile application for Vectorworks Cloud Services, which is available exclusively for members of the Vectorworks Service Select subscription program.